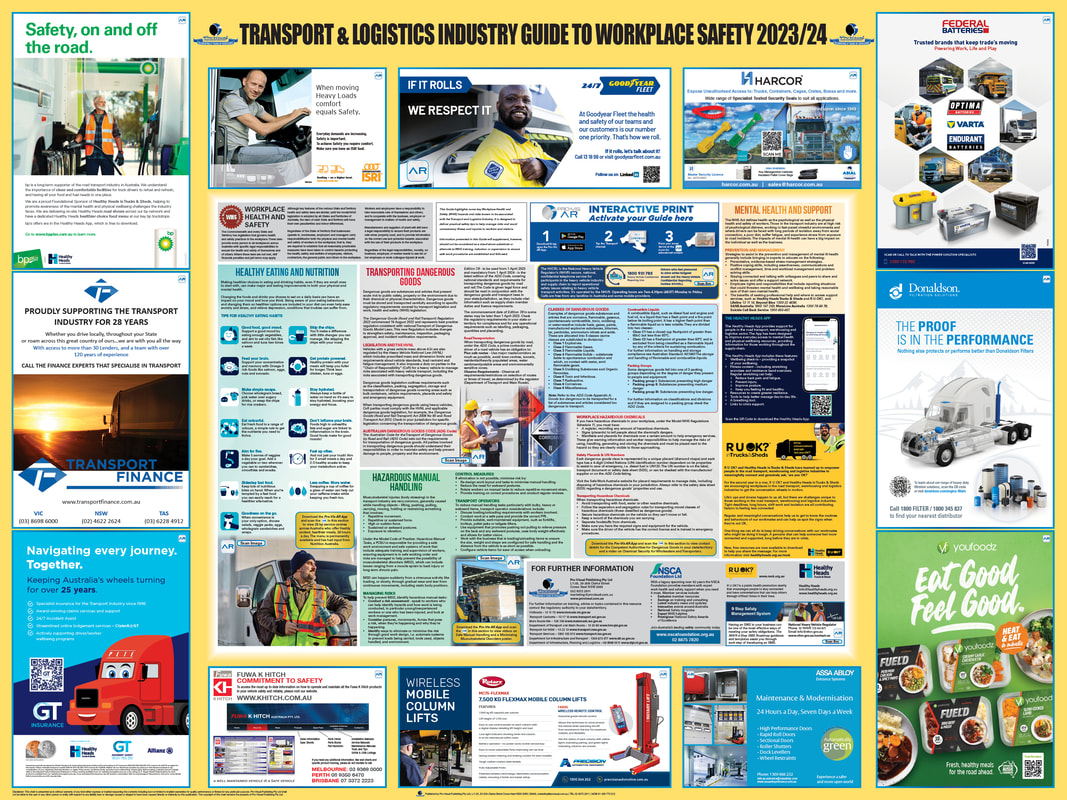 The AR Interactive
Transport & Logistics Industry Guide to Workplace Safety
is supported by the
National Heavy Vehicle Regulator (NHVR)
,
Healthy Heads Trucks and Sheds (HHTS)
,
R U OK?
and the
National Safety Council of Australia (NSCA) Foundation
. It is an essential resource for those working and operating in the Transport and Logistics Industry.
Topics covered in this year's Guide include:
Mental Health and Support in line with industry partners Healthy Heads Trucks & Sheds (HHTS) and R U OK?, including links to the The Healthy Heads App and R U OK? resources;
Healthy Eating and Nutrition tips and link to participating BP service centres across Australia that stock freshly cooked, healthier meals, 24 hours a day;
Transporting, Storing and Classifications of Dangerous Goods, including information on the ADG Code;
Hazardous Manual Handling risks and control measures;
The NHVR Confidential Reporting Line details.
The augmented reality (AR) feature is an additional tool for use with a smart device via the free
Pro-Vis AR App
, allowing users of the Guide access to safety resources that supplement the written text, covering key topics around WHS compliance and framework, ensuring workers are meeting their legal obligations.