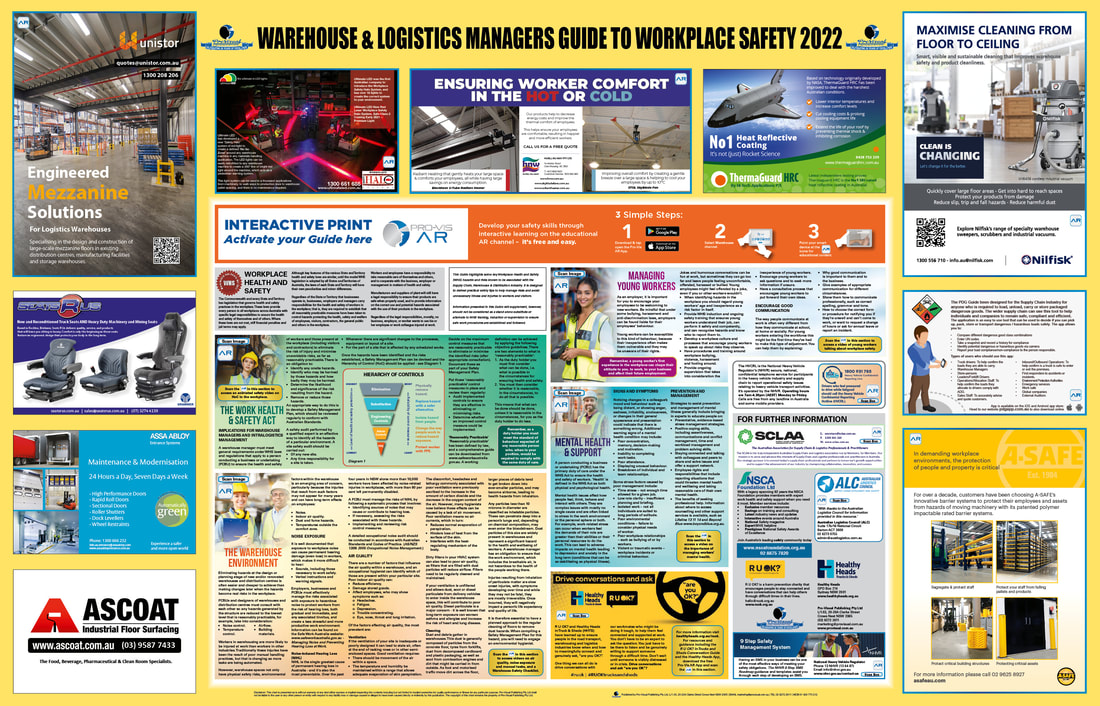 The AR Interactive
Warehouse & Logistics Managers Guide to Workplace Safety
is supported by
Healthy Heads Trucks and Sheds (HHTS)
,
R U OK?
,
Supply Chain & Logistics Association of Australia (SCLAA)
,
Australian Logistics Council (ALC)
,
National Heavy Vehicle Regulator (NHVR)
and the
National Safety Council of Australia (NSCA) Foundation
(NSCA).
This annual Guide covers essential health and safety topics and Australian Standards relevant to those working within the Industry.
Topics covered this year include mental health and support in line with industry partners Healthy Heads Trucks & Sheds (HHTS) and R U OK?, including the campaign to 'Drive Conversations and Ask'; the WHS ACT – Implications for Warehouse Managers and Intralogistics Management – the Hierarchy of Control; the Warehouse Environment – air quality and noise exposure; Managing Young Workers.
With digital AR interactive capabilities, the Guide allows users to access further resources such as videos and PDFs, making the Guide more engaging and safety content more memorable, leading to greater safety outcomes.